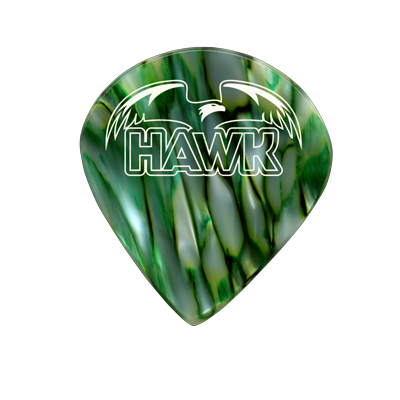 We are really excited to announce the launch of the first of our new range of colours.
These are the lovely Abalone Blue and Abalone Green picks.
We are offering these in the TB6 shape to start with, but we will be making some in our other shapes very soon too.
The new range is made from the same superb ToneBird material as all our other picks, so you still get the warm organic tone and control you would expect from a Hawk pick; but with a touch of the exotic.
If there is a shape we don't make that you think we should then please let us know.
Check out the new colours HERE